Features of RGB Trichormatic Color Sorter Machine
2020-Dec-09
GROTECH RGB CCD Rice Color Sorter Machine, 1-14 Chutes, 63-768 channels, Sort bad, milky, Chalky, Paddy, foreign materials out, Available for long-grain,Round-Grain, Basmati, Parboiled, White all kinds of Rice Applications.
Features of our RGB Trichormatic Color Sorter:
*Optical Sorting With High Resolution 4096 Pixel CCD Camera,High Reliability And Long Life LED Light Source;
*With Efficient And Stable Software System,Intelligent Algorism,User Friendly Interface;
*RGB Sorting Machine With Better Sorting Accuracy ,Lower Carryover, And Bigger Production Capacity;
*Colour Sorter With SOC Platform To Realize Stable, Reliable, Ultra-Fast Mass Data Processing;
*CCD Optical Sorting Machine With Expert Sorting Solution Realizes One Key Debugging
*China GroTech Color Sorter Remote Debugging, Diagnosing And Maintenance. Four Core Technologies To Ensure Your Operations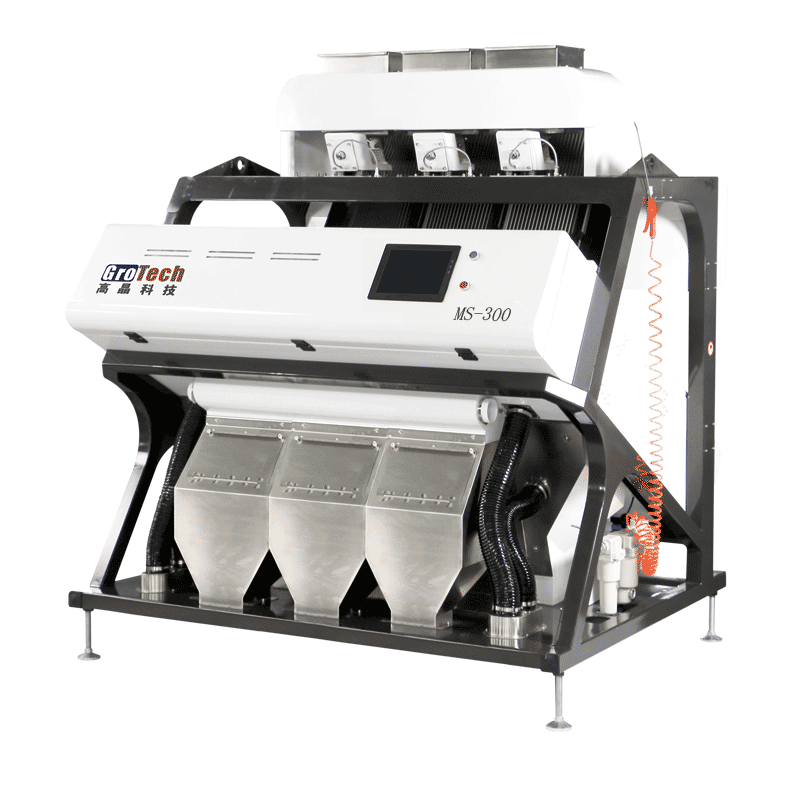 With strong in-house R&D & design efforts, our 35 MM F Mount lenses are developed with optimal precision techniques & comes with very less camera price, low distortion & produce high quality images.Your satisfaction, our pursuit. Let's work together for the better future!